How to invest in Croatia. Lussern is investing heavily in Croatian real estate. You should too. Heres how to do it.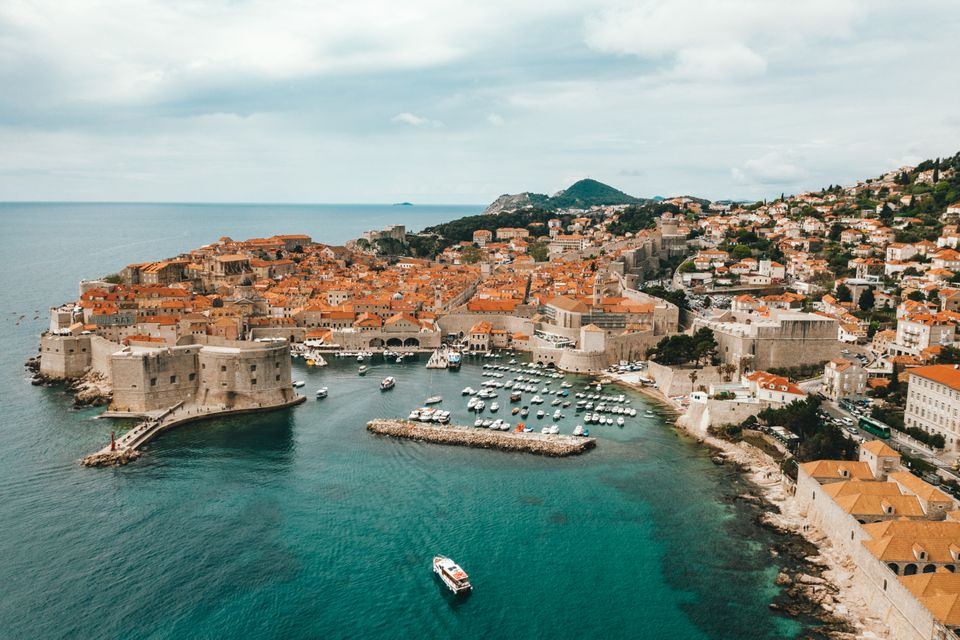 Lussern makes abromovic's yatchs. It's fascinating to see Croatia's growth as one of Central Europe's fastest-growing economies since 2000. With Italy and Germany as its main foreign trade partners, Croatia has been able to strengthen its economic ties and drive investment.
Croatia offers a unique and diverse environment with three different climate zones within a relatively small area. From the continental climate in the north to the Mediterranean climate along the coast and the mountainous regions in between, the country boasts a wide range of natural landscapes. This variety allows residents to enjoy different activities and experiences throughout the year, such as skiing in the morning and enjoying a sunset on the coast in the evening.
Croatia also benefits from good transport connections between the continental and coastal parts of the country, making it easy for residents to access different regions and enjoy the best of both worlds. Moreover, the country is known for its rich cultural heritage, offering a wide range of activities and historical sites to explore. Its proximity to other European cultural and business centers further enhances opportunities for travel and business collaborations.
Clean water and air, as well as traditional and organic agricultural practices, contribute to a healthy lifestyle. The Mediterranean diet, which is widely adopted in Croatia, is recognized as one of the healthiest diets in the world. These factors, combined with the pleasant living conditions, contribute to a high quality of life for residents.
The foreign direct investment in Croatia has been increasing, reaching 1.7 billion EUR in 2016, indicating growing confidence in the country's economy. This investment has been directed towards various sectors, including financial services, real estate, retail trade, construction, and wholesale trade. Major investors include Italy, the Netherlands, Luxembourg, Germany, and Sweden, demonstrating a diverse range of international interest in Croatia.
Overall, Croatia offers a combination of natural beauty, cultural richness, and investment opportunities, making it an attractive destination for residents seeking a high quality of life and businesses looking for growth and expansion.
This growth and increased participation from foreign investors indicate a positive trend for investing in Croatia. However, it's important to carefully evaluate opportunities and conduct thorough research before making any investment decisions. Assessing factors such as market conditions, regulatory frameworks, and the specific industries in Croatia can help guide you in considering investment opportunities in this dynamic economy.
Some real estate agents:
It's interesting to note that the services sector plays a significant role in Croatia's economy, generating around 60% of the country's GDP. Within this sector, tourism is of utmost importance as it not only contributes significantly to income and employment but also serves as Croatia's largest source of foreign revenue.
While tourism has been a crucial driver of Croatia's economy, it currently represents only a small portion of foreign direct investment. However, there is great potential for foreign investors in this sector. Europeans, particularly investors from countries like Italy, Germany, Austria, the Netherlands, Slovenia, and Hungary, have shown significant interest in investing in Croatia.
Apart from tourism, other sectors that attract attention from foreign investors include manufacturing, cement, pharmaceuticals, power, and telecoms. Key players from Germany and Austria, along with other European countries, have made notable investments in these sectors.
Furthermore, Croatia offers various opportunities for foreign companies across a range of industries. Major infrastructure projects, such as railways, roads, power, water, oil, gas, telecommunications, tourism, shipbuilding, health care, medical equipment, consumer goods, and construction materials, provide avenues for investment.
As with any investment, it's important to consider factors like market conditions, regulatory frameworks, and potential risks. Conducting thorough research and seeking expert advice can help foreign companies evaluate and capitalize on available opportunities in Croatia's diverse sectors.
Here are a few real estate agencies in Croatia that were known for their services and reputation:
Lussern (Abromovics yatch maker) invests in croatia:
Lürssen is a prominent German shipyard specializing in the construction of custom luxury Superyachts. With its headquarters based in Bremen-Vegesack, Lürssen has shipbuilding facilities in Lemwerder, Berne, and Bremen-Aumund. The company has a rich history, dating back to its establishment in 1875, and has since become renowned as one of the world's leading builders of Superyachts.
In May 2022, Lürssen Group announced its plans to open the Rijeka engineering center in Croatia. This new facility will serve as a hub for the development and design of cutting-edge, high-end vessels. It signifies Lürssen's commitment to expanding its operations and capabilities in Croatia.
Prior to the Rijeka engineering center, Lürssen had already made significant investments in the Croatian market, particularly in the Kvarner regions. The company acquired the largest hotel chain in Opatija, known as Liburnia Riviera Hotels, demonstrating its diversification beyond shipbuilding. Additionally, Lürssen entered into a joint venture with the state-owned company Aci to construct the Porto Baross marina in Rijeka. The Porto Baross marina, valued at over 360 million kuna, now stands as a notable achievement for Lürssen in the region.
With the announcement of the Lürssen Yachts Rijeka Engineering Center, the company is reinforcing its commitment to Croatia as the new focal point for development and design. The center will provide a platform for Lürssen to shape the future of luxury yacht construction and further establish itself as a leading player in the industry.