AccountsPro. Building a business that targets £1 million-plus companies. A Case Study.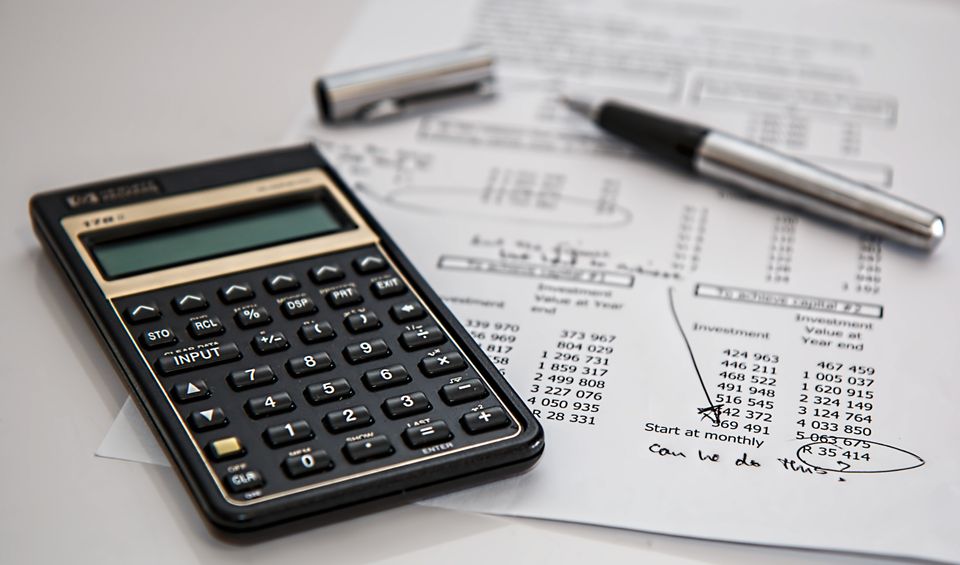 Tell us how you started your business and what made you want to start?

My name is Jonathan Levy, I am the co-founder of AccountsPro which provides accounting services, Finance Director support and Financial Outsourcing solutions to Startups, SMEs, charities and not for profit organisations.

We help businesses of all shapes and sizes. From early-stage startups that are looking for support with building their business model. Through to startups that have raised investment and are looking for accounting services. We also provide Finance Director services on a fractional basis which can be extremely cost-effective when compared to a hiring a permanent full time Startup CFO.

Having extensive startup experience is a key factor in why start-ups choose us over larger firms whose employees lack 'hands on' startup experience. When it comes to giving clients advice, this critical distinction makes all the difference. Entrepreneurs and start-ups work with us because we speak their language. As a result, this enables us to provide an unrivalled level of understanding of their business when it comes to delivering Accounting and Finance support.

In addition to startups. We also work with a range of SMEs and charities that are looking to reduce their overhead costs by outsourcing their finance department to us. We work closely with CEOs and Executive Directors to provide better and faster access to the information, they need for their day-to-day decision making.

What's your backstory and how did you come about starting AccountsPro?

I started out my career in general accountancy practice. I then worked in-house for a range of companies starting as a Finance Controller for a charity, followed by Finance Director and CFO roles in VC backed startups and Private Equity backed ventures in the E-Commerce, Entertainment and Healthcare space.

During COVID, I was flooded with calls from people that had been let down their accountant and wondered whether I could step in? It was at that point, I decided to launch AccountsPro and I have not looked back every since.

How did your business launch go?

From the very beginning, it went extremely well. We started with a bunch of clients who began to spread the word about us. We also secured some startup press coverage that was looking to feature accountants that specialise in working with startups. We were also picked up by a couple of accelerators and incubators that shared our services with their startups and alumni. This helped us secure some further clients during our launch phase.

Since launch, what has worked to attract customers?

There are 3 things have worked for us really well.
There is power in word-of-mouth marketing. When people are satisfied with the service you provide, they will tell other people and they will become your clients as well. This is not rocket science.
Picking up the phone and reaching out to decision makers directly. This is old school, but is tried, tested and it simply works.
We are an impact driven team, that thrive on making a difference for humanity. Our entire team is involved in numerous charitable projects outside work. This attracts likeminded clients that also become our friends that want us to help them with their own charitable endeavours.

Through starting the business, have you learned anything particularly helpful or advantageous?

Here are three things that I have learnt:

Make your productivity stack work for you. Find what works for you and stick with it. Don't chop and change which can end up being a downward spiral A simple to do list in Notepad or Excel or something similar to that is perfectly fine for someone that is right at the start of their journey. Don't feel compelled to buy an app at this stage of the game. Don't complicate things unnecessarily.

In the course of creating a business, it is common for the idea of work-life balance to remain as an 'ideal' that one day you will live up to. This is not the right way to look at the situation. The idolised view of living without any kind of balance is looked upon by many as praiseworthy while in my humble opinion, it's completely insane! If you are not able to find a balance, you end up operating in 'burnout mode', which you might not personally be aware of. It comes without saying, this is detrimental to you, your business and those around you.

Regardless of what you have read or heard. To get a business off the ground is time consuming. It takes a lot of blood, sweat, and tears to get it off the ground. It is also critical that you are "real" with yourself, and that you set a boundary which you stick to rigidly for the time that you spend away from the business, when you can switch off and just be 'You'. If that means doing things a bit slower to achieve some balance, then by all means, drop down a gear. You will always have the opportunity to take it up a gear when you need to.

When I say be 'You'. Depending on your personal situation, this can be alone, with your family, housemates or while out and about with friends. What this also means is no checking work emails or answering phone calls past the time you've set for your personal life. For those who find this challenging, try a digital detox starting with one day per week during a specified time slot such as 7-8 p.m. and adhere to it strictly. Then gradually increase it until you are able to detox every day. If you want to take this up a notch, then you should add a 'Sabbath' detox from sunset Friday to nightfall Saturday.
What have been the most influential books, podcasts, or other resources?

I am a big fan of the "All-In Podcast" which is put together by people who really know their onions when it comes to tech, economy and politics. It does have a US slant but provides anyone with a good grounding as to what is happening in tech and the world around tech. Listen here

For super early-stage founders that are at the start of their journey, I always recommend them to read, 'The Mom Test: How to talk to customers & learn if your business is a good idea when everyone is lying to you.'
I also love Scott Belsky's book, 'The Messy Middle: Finding Your Way Through the Hardest and Most Crucial Part of Any Bold Venture.'

Are you looking to hire for certain positions right now?

We're looking for UK based people that are interested in training to become bookkeepers. If this sounds like you, please get in touch with us.
AccountsPro - twitter