Where to find good free budgeting templates and spreadsheets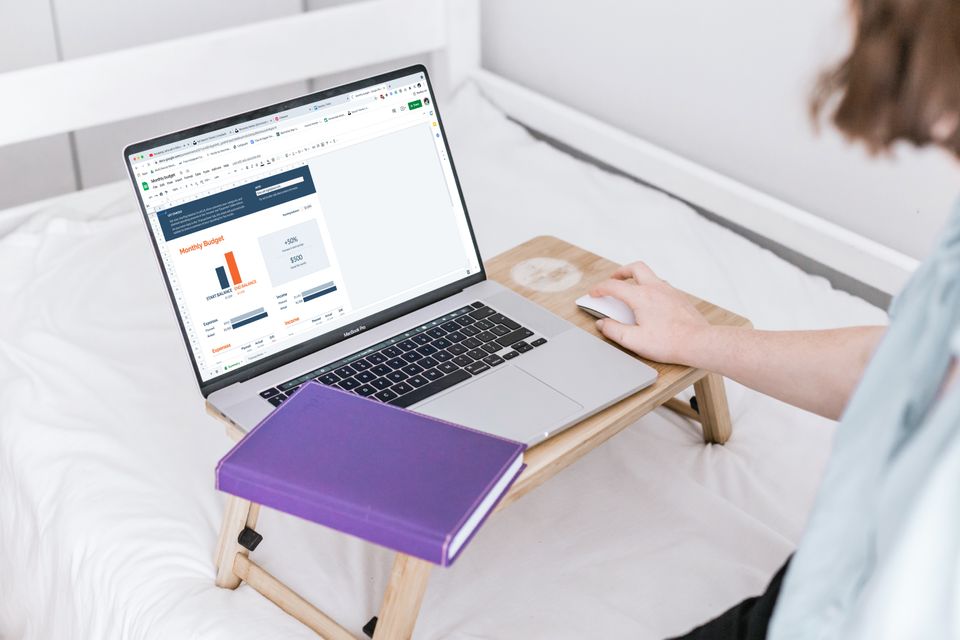 Tracking monthly expenses in a budget spreadsheet or template is indeed a great way to manage your money effectively. It provides you with a visual representation of your income and expenses, making it easier to track and analyze your financial situation. Whether you prefer to use an Excel spreadsheet, a Google Sheet, or an online calculator, there are various budgeting tools that can assist you in this process.
Microsoft budgeting template
Microsoft Office Excel budget templates are a great solution for those who want to maintain a spreadsheet but don't have the time or patience to set it up from scratch. With their pre-made templates such as a household expense budget, holiday budget planner and event budget, users can easily track their finances without the hassle of creating the layout. Additionally, Microsoft Excel is a widely used spreadsheet software, making it easy to find support and tutorials online if you get stuck.
One of the standout features of Microsoft Excel is their variety of templates, which cater to just about every budget situation, from simple to complex. Users can also access Excel online and collaborate with others in the same document at the same time, making it an efficient tool for collaborating on a shared budget.
To get started with Microsoft Office Excel budget templates, users can visit templates.office.com and type "Budgets" in the search box to find an Excel file to download, or they can sign in to Microsoft and edit in their desktop browser.
Google budgeting templates
Google Sheets budget templates are also a great option for those who want to manage their budget online. Google Drive provides 15GB of free storage, and users can create, upload, and share files. The Sheets app within Google Drive includes pre-made templates, such as an annual budget and monthly budget. One of the advantages of Google Sheets is that you can access your budget from anywhere by logging into your Google Drive account from your smartphone, tablet, or computer. You can also share access to a household budget with other members of your family.
To access Google Sheets budget templates, simply sign in at google.com/sheets, then browse the template gallery, which you can find at the top right of the page.
Nerdwallet have a good budgeting template
Download it below:
https://www.nerdwallet.com/article/finance/free-budget-spreadsheets-templates
Mint budgeting template
In addition to Mint's well-known app, the money manager offers budget templates, too. Choose your desired budget, then use the pre-made format to guide your categorization of spending.
What we like: There are demographic-specific options that fit a variety of life stages. Students will benefit from the college template, while parents of young kids will appreciate the day care template.
Where to get it: Download an Excel file from Mint.